Maximize your impact for our students by making a gift to an Engineering fund on Day of Giving
   In good times and challenging times, the School of Engineering is resolute in our mission to deliver the very best in engineering education, and to make that education more affordable and accessible. Even in the midst of a global pandemic, we remain steadfast in providing rigorous and engaging classes, and a host of exciting opportunities for interdisciplinary, real-world engineering experience. Your gift provides essential support for our students and faculty today and in the brighter days to come. 
   This year, we ask for your support of our student scholarships, interdisciplinary initiatives, and the Dean's Engineering Excellence Fund. Thank you for giving today.
Thomas Berthold JD'77 will make a $25K gift if the School receives 200 total gifts or more during the Day of Giving. And a gift of $25k from members of the School of Engineering Advisory Board will be unlocked by the first 100 donors to the School of Engineering. Help us unlock these challenges -- every gift counts!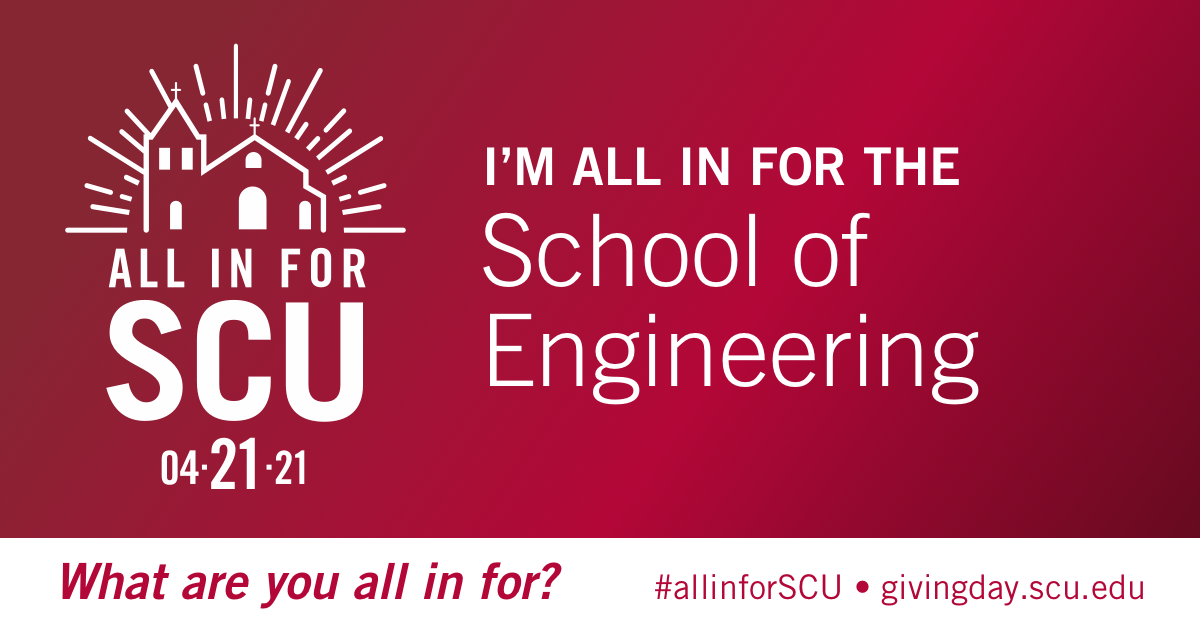 ---