Contribute to building a more humane, just, and sustainable world
      The Center for Sustainability advances academic and public understanding of the ways in which social justice and sustainability intersect by integrating principles of social, environmental, and economic sustainability into campus operations, academic and student life, and outreach programs. 
      We continue to host virtual events, share do-it-at-home activities, support faculty as they infuse sustainability through the curriculum, increase food security and environmental literacy through our garden programs, and exchange stories from Broncos all over the world that help the University community strive for less greenhouse gas emissions, practice mindful consumption, develop a culture of sustainability, and utilize the campus (and our communities) as living laboratories. 
      All gifts to the Center for Sustainability funds will improve sustainability operations and our programming, enabling us to reduce our climate impact, mitigate the effects of climate change, as well as strengthen our community's resilience, health, and culture of sustainability. 
      Additionally, the Environmental Justice & the Common Good Initiative promotes environmental justice research, teaching collaborations, and partnerships in the SCU community, with California institutions and community-based organizations, and across Jesuit higher education.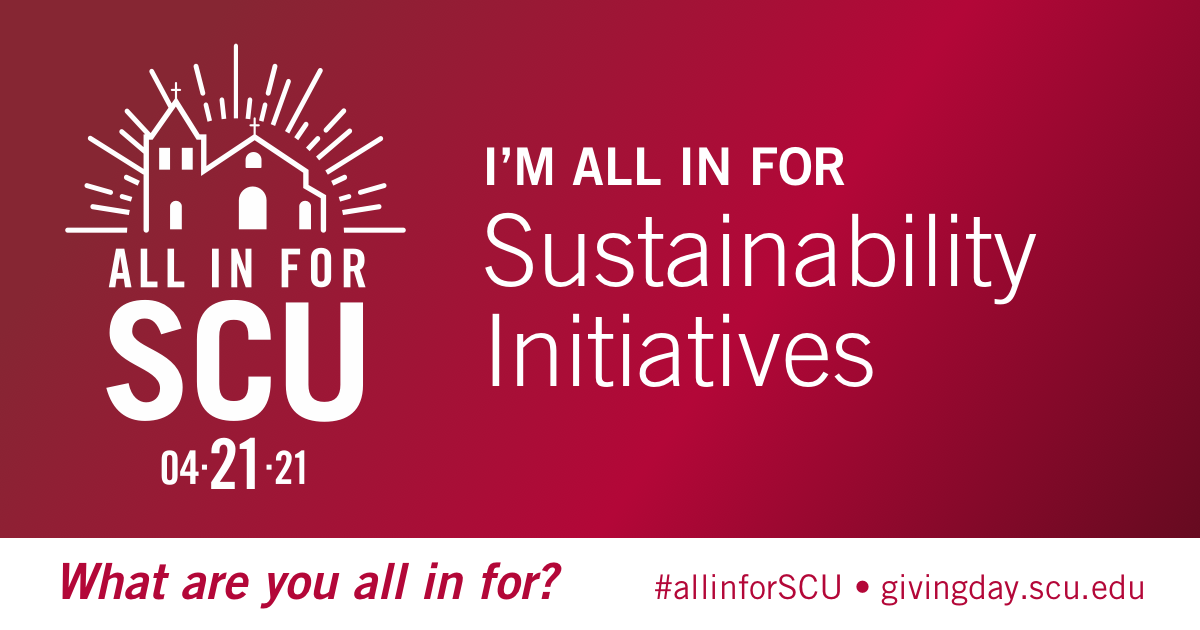 ---